ZUD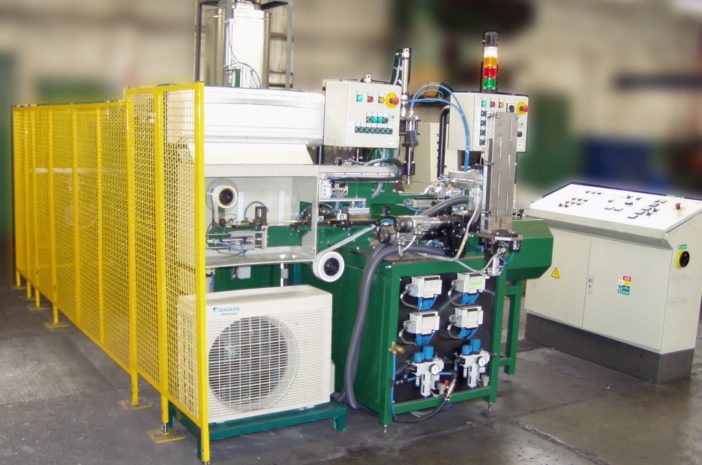 The line "ZUD" is intended for automatic gluing of thin carbon plates with an adhesive form of a tape by pressing and heating. This device could be add and modify for gluing small carbon plates follow customer requirements.
Main parts:
Automatically placing of thin carbon plates
Continous gluing furnace
Continous cooling canal
Hand finishing working place
Control system
PLATE PARAMETERS:
min. 30 x 36 x 2,4 mm
max. 123 x 51 x 2,4 mm
LINE PRODUCTIVITY:
Minimal plate dimension Q = 3 000 pcs / 8 hour.
Maximal plate dimension Q = 1 150 pcs / 8 hour.
OPERATING PERSONNEL:
1 person inserting plates in the cartrige.