LOMUK
CARBON BRUSH MACHINING AND ASSEMBLING LINE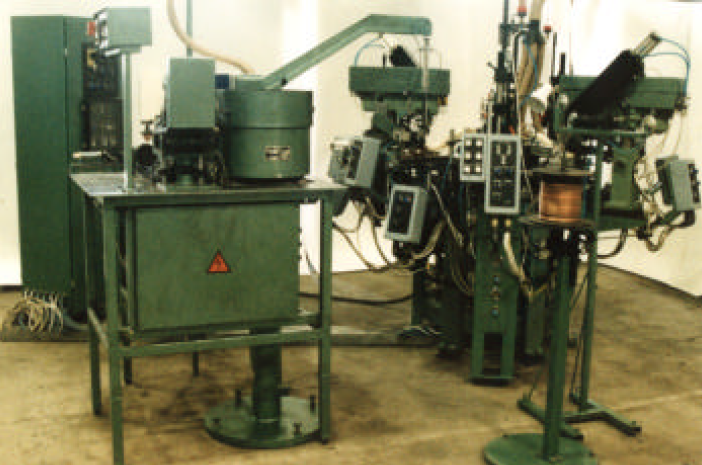 The line is intended for machining carbon brushes for electric rotary motors.
Specification
Carbon brush material:

metallographite, electrographite, graphite

Carbon brush dimensions:

5x4x10 mm – 16x10x36 mm

Carbon brush shape grinding diameter:

18 – 45 mm

Carbon brush neck diameter:

4 – 10 mm

Carbon brush neck height:

max. 10 mm

Copper cable diameter:

0,3 – 2,4 mm

Copper cable length:

15 – 120 mm

Cooper cable hole diameter:

1,1 – 4 mm

Copper cable hole depth:

3 – 20 mm
Main parts:
Line feeding with vibration feeder
Carbon brush marking
Inserting brushes in the rotation line
Rotary line with individual machines mounted on the frame
Radius grinding
Control system with control panel
Line productivity:
5 technological operations
Q =5 000 pcs/8 hour
Operating personnel:
1 person inserting brushes in the feeding guide.